[BT21] Korea K-POP BTS character Hygienic Toothbrush Storage Line Friends BT21 Toothbrush Holder 2 EA × 1 Set

[BT21] K-POP BTS BT21 Toothbrush Holder set
Material : PVC
Delivery : Takes 7-14 days Ship from Korea ✈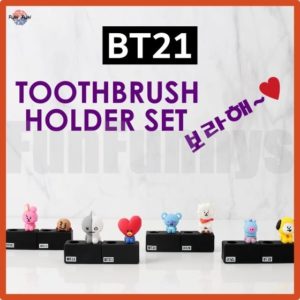 BT21 Toothbrush Holder set
Hygienic toothbrush storage of cute characters
-It is an oral product that keeps your toothbrush clean every day. Since it comes in contact with water three times a day, it is recommended to dry thoroughly in a well-ventilated place for hygienic management.
– KOYA & RJ  Set
-SHOOKY & COOKY Set
-TATA & VAN Set
-MANG & CHIMMY Set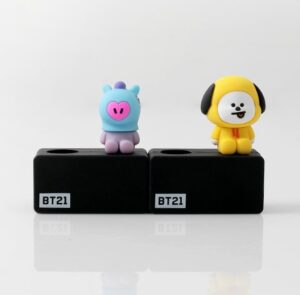 ☎ Customer response time
▶Monday to Friday : 11 am to 10 pm
▶Weekend : 12 pm to 8 pm
If you have any questions, please leave a message on chat.
We are trying to reply as soon as possible.
My store is located in Gimpo, Korea, and I am inspecting and packaging the products myself.
Everything departs from Korea 100%.
If you buy something in my store, a small gift goes with you.
💖To explain the best product to customers
I don't know English well, but I'm doing my best
I hope that my sincerity will be conveyed.
THANK YOU~😊
#Korea#Korean toothbrush hold#BT21#linefriends#K-POP#BTS#BTS characters#bt21 toothbrush#toothbrush holder