▶D'Alba Mist Serum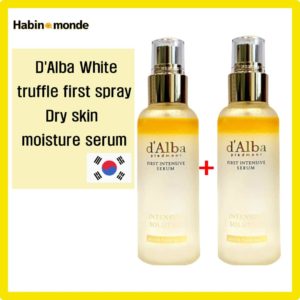 ▶D'Alba White truffle first spray Dry skin moisture serum Season 2) 100ml x 2
☆ Mist serum that moisturizes and clears dry skin and protects skin moisture.★
   -The difference from Dalva Serum Season 1 is that Season 2 contains more oil.
   -For those who want more skin moisturization due to severe skin dryness, Season 2 is also recommended.
   -It is made of mist, so please keep your skin moisturized from time to time.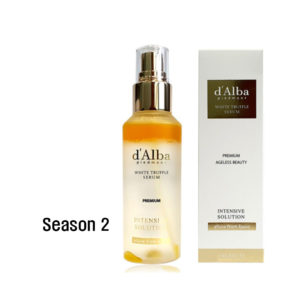 ▶D'Alba Mist Advantages
1. rapid absorption
  – It penetrates quickly after cleansing and forms a moisture barrier to keep the skin moist.
2. Deep nutrition and moisturization
  – White truffle extract and Avocado oil from the outside to the inside of the skin
    It supplements nutrition and moisturization.
3.Skin vitality
  – White truffle nourishes rough and weak skin for healthy skin.
4.Microfog injection
  – Small spray particles help skin care by delivering nutrients deep into the skin.
★How to use
Immediately after washing the face, shake the product up and down 3 to 5 times to mix the contents. 
With your head slightly raised, close your eyes, spray it evenly all over your face 3 to 5 times,
and gently pat it on the skin.