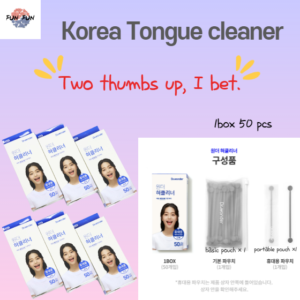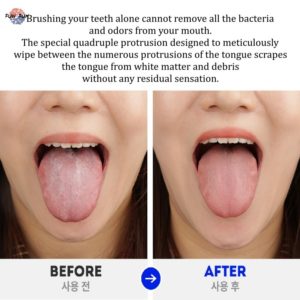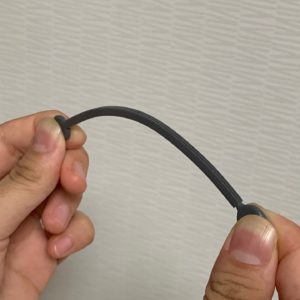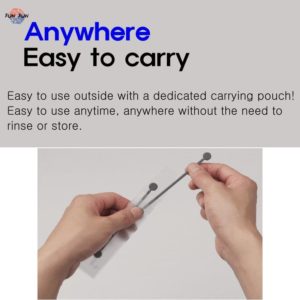 Korean Dr. Wonder Tongue cleaner Plastic Tongue Scraper
Delivery : takes 7-14 days Ship from Korea ✈
The seller tries it out and strongly recommends it.
It is a necessity for modern people
Because it is disposable, it is hygienic.
I use it for 3 days and throw it away.
☞Let's start the product description now.let's start with the product description.
Two thumbs up, I bet.
Tongue cleaner and refreshing breathing ~
Why it was difficult to use the tongue. Because of frequent nausea.
Two SS SS U-able sleep one sweep long body one but one effective use
Clean oral care.
Easy external use with dedicated pouches anytime, anywhere,
Take it with you! No need to rinse or store separately.
Easy to use anytime, anywhere.
Patented products
Customer Response Time ☎
▶ to Friday: 11:00 a.m to 10:00 p.m.
▶: If you have any questions, please leave a message in the chat.
We try to reply as soon as possible.
Our shop is located in Gimpo, Korea, where we inspect and package our products directly.
Everything departs from Korea100%. When I buy stuff from my store, a small gift goes with you.
If you're curious about me, visit Instagram.
(https://instagram.com/seojin_0619) 😊