SELLER : sunnydays
🎦
We currently sell the best quality and most loved products in Korea.
We sell it with love and sincerity to share Korean culture and new experiences
to people in other countries.
New experiences make new pleasures.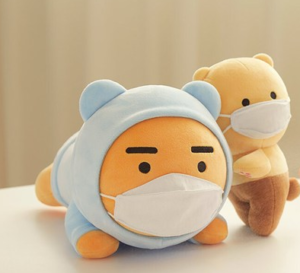 Ryan and Choon-sik
Ryan and Choon-sik, who wear masks together during tough times and comfort us.
You will like to keep touching it because it's soft.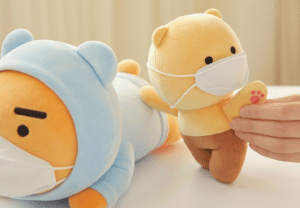 There are magnets on choon-sik and Ryan's back, so you can detachable and attached.
Choon-sik's hidden foot jelly makes my heart pound!
If you separate the two friends, your sense of homecoming doubles.

You can lower the masks of two friends.

But it's not the right way to wear it, so normally, No no no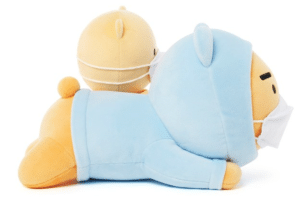 Size, Weight: Approximately 20×30×18 cm, 280g or less

Color: Orange, etc.

Material: 100% polyester


Age of use or weight range: 3 years of age or older
🔔
If you need any products
Please leave a message in the chat room Or mail me
( miraemom1@daum.net )
We'll try to upload the product.
Thank you for visiting us ^^
✈️ MADE IN KOREA
Shipping from KOREA
☑️ Delivery Period: 5-10 Days
#kakao ryan toy#kakao ryan pillow#kakao ryan mask#kakao ryan body pillow#ryan cushion#kakao friends goods#