SELLER : sunnydays
Kakao Sticker Book Korea Bubble Sticker 2p 4p
🎦
We currently sell the best quality and most loved products in Korea.
We sell it with love and sincerity to share Korean culture and new experiences
to people in other countries.
New experiences make new pleasures.
High Quality / Cute / Various Applications
Have a special sticker and enjoy your daily life with you and your children.
Kakao sticker book ( RYAN )
22 pages each included

Kakao sticker book ( NEO )
22 pages each included
They're so cute that my heart is pounding.
When you write a letter, use it for gift wrapping.
Bubble sticker

15 pieces
Bubble stickers shaped like three-dimensional semicircles in a variety of places
such as cell phones, notebooks, diaries, books, belongings, etc.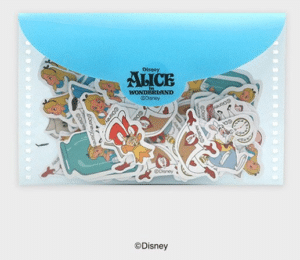 Piece sticker
6 designs each of 10 types

Be not for a single use
Multiple uses also give much pleasure.


💝 Product Configuration
1. kakao sticker book two types + bubble sticker + piece sticker
2. kakao sticker book two types
🔔
If you need any products
Please leave a message in the chat room Or mail me
( miraemom1@daum.net )
We'll try to upload the product.
Thank you for visiting us ^^
✈️ MADE IN KOREA
Shipping from KOREA
☑️ Delivery Period: 5-10 Days
#kakao sticker#kakao sticker book#sticker book for kids#korea sticker#sticker book korea#bubble sticker#