[TEA:treat] Tangerine Here Nyan Set 80 Tea Bags Free Shipping + Bottle 500ml
🎈All products are shipped from Korea.
The seller packs it and sends it to you.
Delivery : takes 7-14 days Ship from Korea ✈
💖Official mall products
To explain the best product to customers
I don't know English well, but I'm doing my best
I hope that my sincerity will be conveyed.
✨Please refer to the top image for details.✨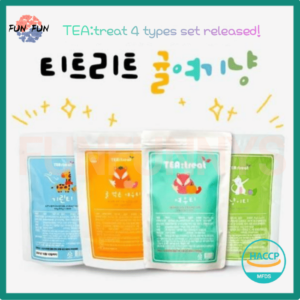 Cold water OK!
tea bags that are thick in cold water
Eyes and body that feel heavier in the morning
Have a drink a day, feel a pleasant change with a small habit!
We make it clean and safe with honest raw materials.
TEA:treat, eat with confidence
All products of TEA:treat are made in a clean and reliable place that has obtained ISO22000 certification for the entire manufacturing process of carefully selected, washed, crushed, roasted, subdivided and packaged.
The manufacturers and products of #TEA:treat have been certified for safety by an authorized technician.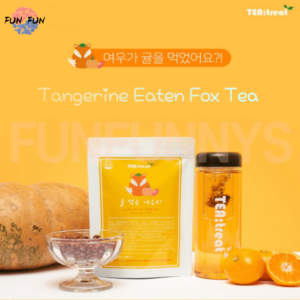 #Tangerine Eaten Fox Tea (30g(1.5g×20T))
Add fragrant vitamins to fox tea!
Fox Tea maximizes taste and nutrition by manufacturing well-ripe pumpkins grown in Korea and high-quality red beans through special drying and roasting methods unique to Tea Treat.
#Fox tea (30g(1.5g×20T))
The sweetness of the red bean and the sweetness of the pumpkin!!
Do not throw away after use!
At first, the pumpkin taste that oozes quickly, and the second and third, the savory red bean flavor is getting thicker!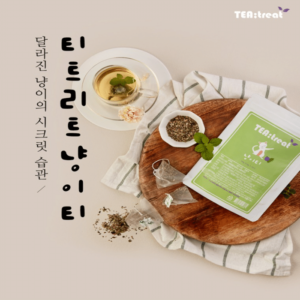 #Nyangyi tea (24g(1.2g×20T))
Lemon balm and prune meet to make it lighter and more refreshing!
This herb has a refreshing lemon scent. It contains 5 times more rosemary 
than rosemary and 21 times more than lavender.
The prunes used by Nyanyi tea are difficult to make into tea bags, so they 
contain about 1.6 to 4 times more antioxidants than prunes juice and fresh fruits.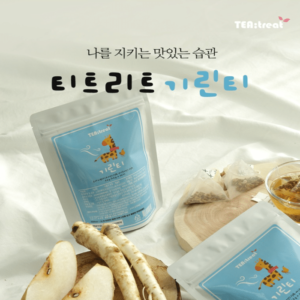 #Giraffe Tea (24g(1.2g×20T))
The bitter taste of bellflower is down, the sweetness of the pear is up
Kirin Tea uses 100% high-quality Korean pears and bellflowers to reduce the earthy smell and bitterness of bellflowers, and provides more savory taste and rich nutrition.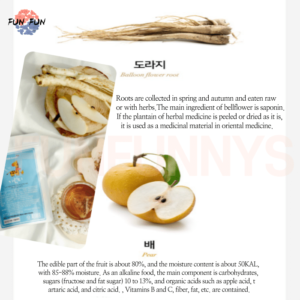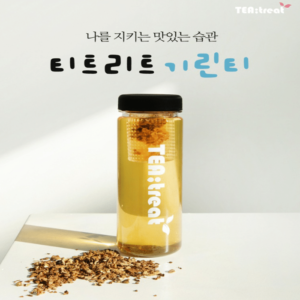 ☎ Customer response time
▶Monday to Friday : 11 am to 10 pm
If you have any questions, please leave a message on chat.
We are trying to reply as soon as possible.
My store is located in Gimpo, Korea, and I am inspecting and packaging the products myself.
Everything departs from Korea 100%.
If you buy something in my store, a small gift goes with you.
I hope that my sincerity will be conveyed.
THANK YOU~😊
#korean#korea#Fox tea #girintea #diettea #gift #health #diet