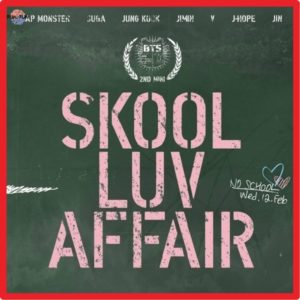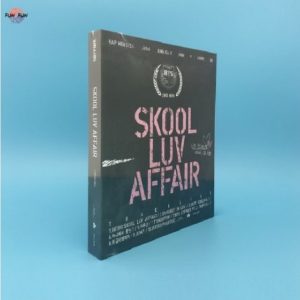 Delivery : Take 7-10 days ship from Korea✈
BTS – SKOOL LUV AFFAIR(Mini Album)
This album is about the love of teenagers that bloom in school.
He expressed the mind of a man sprinting towards a woman on an exciting beat.
Album composition: CD + booklet + 1 porter card (group + individual, random member profile on the back)
Track list
01. Instro : Skool Luv Affair
02. 상남자(Boy In Luv)
03. Skit : Soulmate
04. 어디에서 왔는지
05. 하루만
06. Tomorrow
07. BTS Cypher PT.2 : Triptych
08. 등골브레이커
09. JUMP
10. Outro : Propose
☎ Customer response time
▶Monday to Friday : 11 am to 10 pm
If you have any questions, please leave a message on chat.
We are trying to reply as soon as possible.
My store is located in Gimpo, Korea, and I am inspecting and packaging the products myself.
Everything departs from Korea 100%.
If you buy something in my store, a small gift goes with you.
💖To explain the best product to customers
I don't know English well, but I'm doing my best
I hope that my sincerity will be conveyed.
THANK YOU~😊
#Korea#K-POP#BTS#bts album#bts 2nd album#genuine album